Are Bananas Keto? Counting The Carbs In Bananas
This recipe may contain Amazon or other affiliate links. As an Amazon Associate I earn from qualifying purchases.
Bananas are a classic ingredient used in many traditional recipes but are they keto-friendly? How many carbs are in a serving of banana?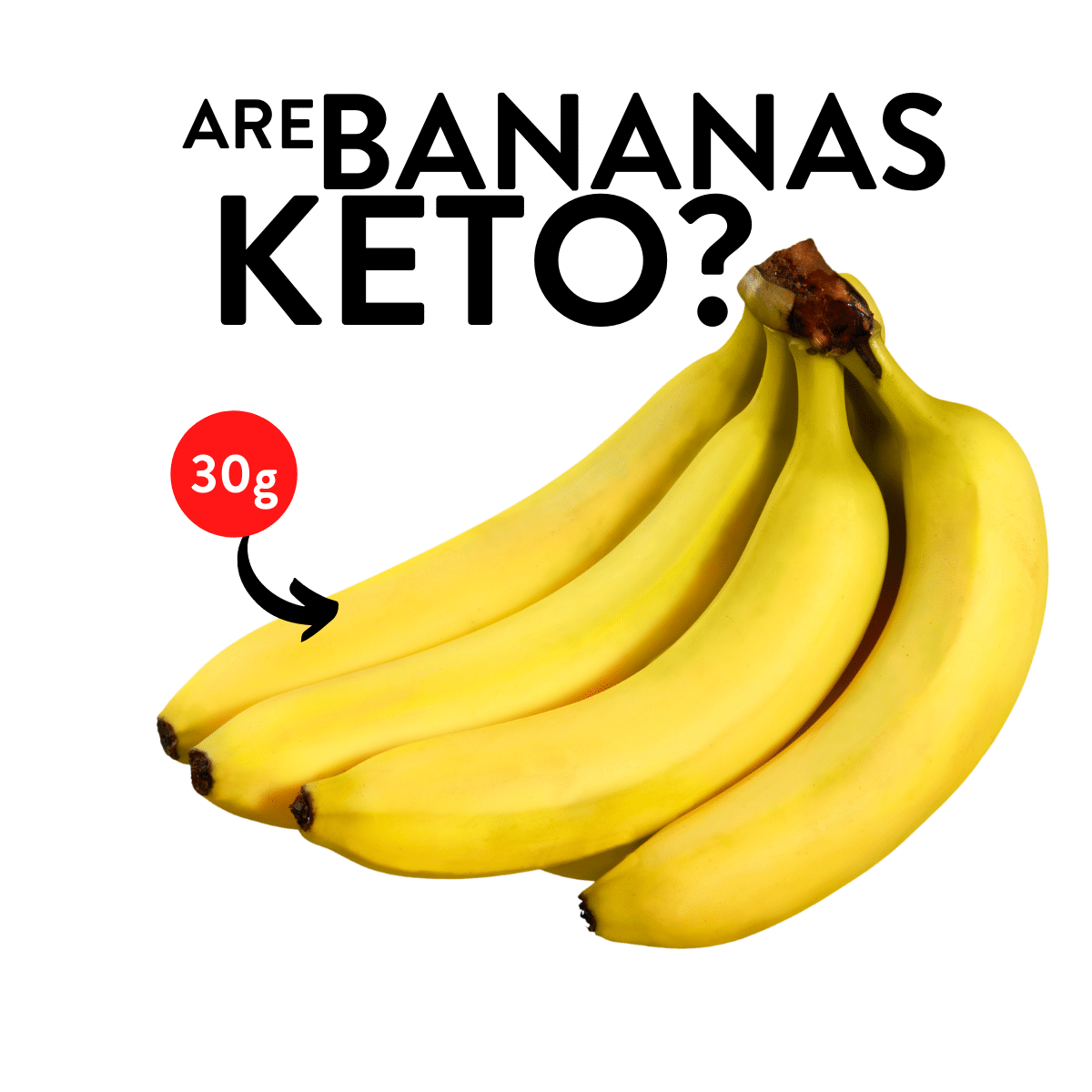 Are Bananas Keto?
Bananas aren't keto-friendly, they contain too many carbs to be a regular option.
Bananas are a simple fruit available all year round that brings sweetness and flavor to many baking recipes but it does so because it contains between 23 grams and 37 grams of carbs and 2.6 grams to 3.5 grams of fiber depending on its size.
So eating a whole banana is definitely out of the question on a keto diet where your macros might limit you to 25 grams of net carbs for a whole day.
Can I Eat A Small Banana?
On a keto diet, you would typically allow about 5 grams of net carbs for snacks. If you wanted to use that to eat a banana, you'd have to limit yourself to a quarter of a small banana.
So technically, eating 25% of a banana is possible on a keto diet, and that will bring you some of the vitamins and minerals that bananas contain.
Keto-Friendly Alternatives
While bananas are not quite keto-friendly, it's still possible to get all the great taste and sweetness of bananas without the carbs.
In my keto recipes, I use either banana extract or other low-carb fruits or vegetables to mimic bananas.
Banana Extract: Choose a banana extract made with real bananas and without any artificial flavor. It's essentially a concentrated extract of the banana that contains just its flavors without any of its sugar. Banana extract does contain alcohol as it's the only way of extracting the flavors, but as long as you use it for baking, it will all have evaporated by the time your bread or muffins are ready.
Fruits And Vegetables: To mimic the sweetness of bananas, I use liquid sweeteners like sugar-free maple syrup. To mimic the moist texture of a banana, I like using zucchinis, a low-carb vegetable.
Low-Carb Recipes With Banana
If you miss the taste of bananas on your keto journey, you can make the following recipes.