Refresh this summer with this 3-ingredients mixed berry Smoothie. If you love smoothies for breakfast this is for you!

Mixed Berry Smoothie or the best kind of ice cream craving fix
I am already 31 weeks pregnant. Yes, it's going fast. And all I am craving for is ice cream. The thing is, I never eat ice cream from the store. They contain way too much added sugar and also milk upsets my stomach very quickly. But some days I don't have the time to make my own ice cream and the best ice cream craving replacement when pregnant is definitely a thick smoothie. It's strawberry season in New Zealand so it's the perfect timing! I love to buy LOTS of fresh strawberries in summer and freeze them for the year. Strawberries are delicious keto fruits to use in any recipes. I use frozen strawberry mainly in smoothies but also in muffins.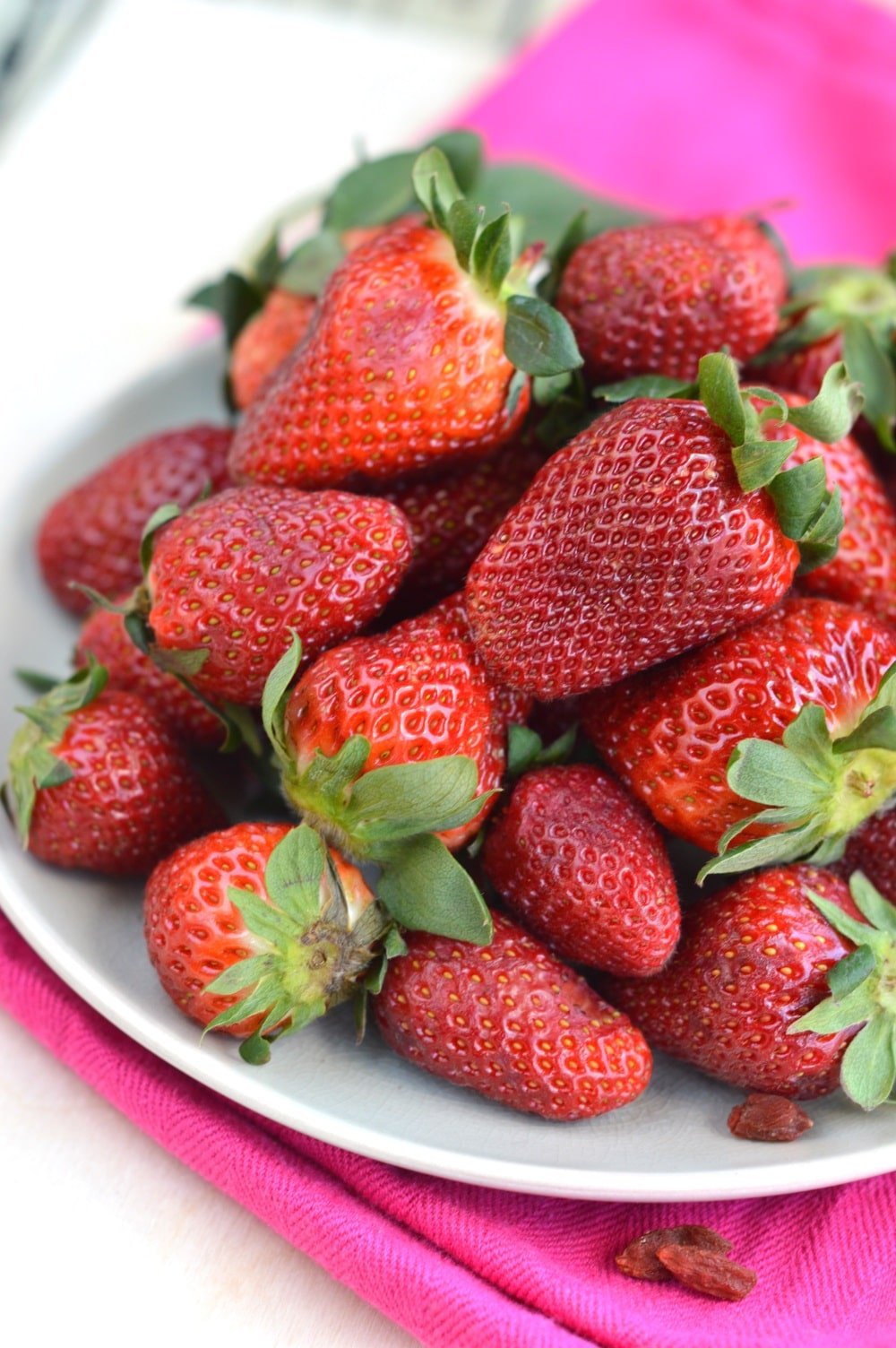 This mixed berry Smoothie is using unsweetened vanilla almond milk – I used Almond Breeze  –  made by the almond experts in California.  I love this almond milk because it's light, dairy-free and low calorie – only 16 kcal/ 100ml. Plus, the vanilla almond milk doesn't contain added sugar and it adds a delicious vanilla flavor to smoothies.
The texture of this mixed berry smoothie is thick and creamy – very close to a berry ice cream. I found this smoothie really satisfying too and I did not reach the pantry after drinking it. I simply added a bit of dried goji berries to naturally enhance the sweetness. Goji berries contain a low amount of natural sugar and are the best super food to add into smoothie. If you don't have goji berries you can replace them by dried cranberries but make sure they don't contain added sugar – they usually contains a lot of it to hide their bitterness. And here it is a little video to help you make this smoothie in a minute!
I hope you will try this easy mixed berry smoothie recipe because it makes you feel great! It's simple, refreshing and such a healthy way to satisfy a sweet craving with no guilt in the afternoon! Such a great smoothie to indulge this summer and stay fit.
More keto smoothie recipes
XOXO Carine
This recipe has been sponsored by Almond Breeze NZ. I received a compensation to develop this recipe but note that I only recommend product I love on my blog and product I use everyday. Thank you.