Looking for a healthy low-carb spinach pizza? You will be amazed by this spinach pizza crust, a guilt-free pizza with only1 g net carb per slice, lots of protein and full of flavors!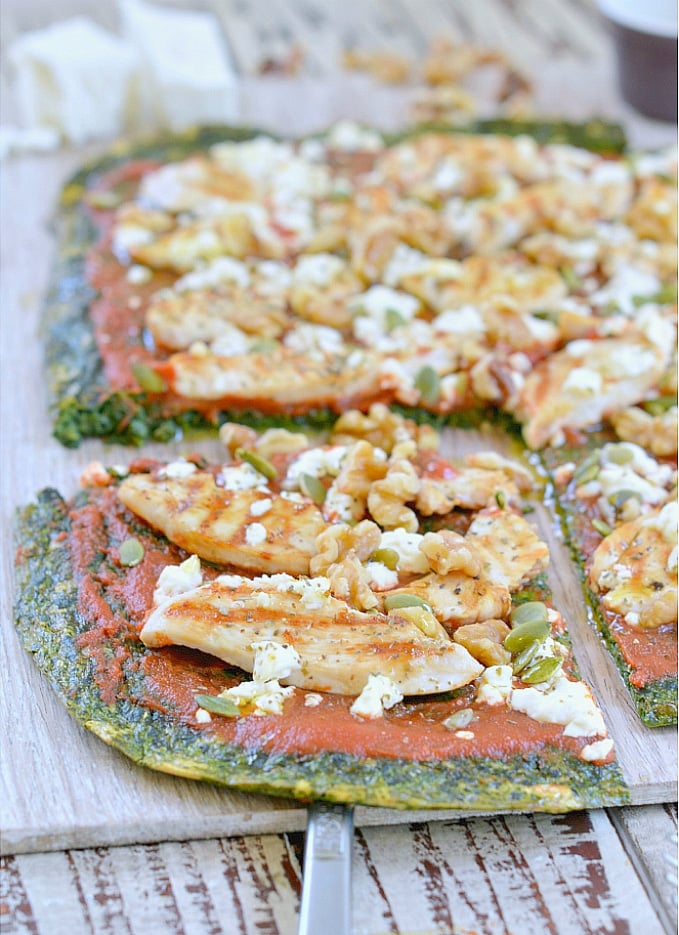 With the summer coming in New Zealand I am very much enjoying finger food with a small glass of red wine during the week end. Tonight I did what I called a low carb spinach pizza crust which is mainly made of fresh baby spinach, eggs and a bit of cheese. Spinach is a very low carb vegetable and because this recipe do not contain any flour it's a very low-carb pizza crust recipe perfect for my diabetic diet. It's an easy recipe to prepare. All you need to do is to blend all the base ingredients in a blender or food processor and the crust will be ready in a sec!
Spinach pizza crust – low-carb 3-ingredient recipe
You know I am French right? And French people love goat cheese and walnuts. It's a combo that many French recipes use. That's why I chose to top my pizza with grilled chicken breast, feta goat cheese, walnuts and extra pumpkin seeds. This flavor reminds of my childhood in France. But well, any topping will do ! Just use what you have in your fridge as long as it is low carb it will make a delicious low carb dinner.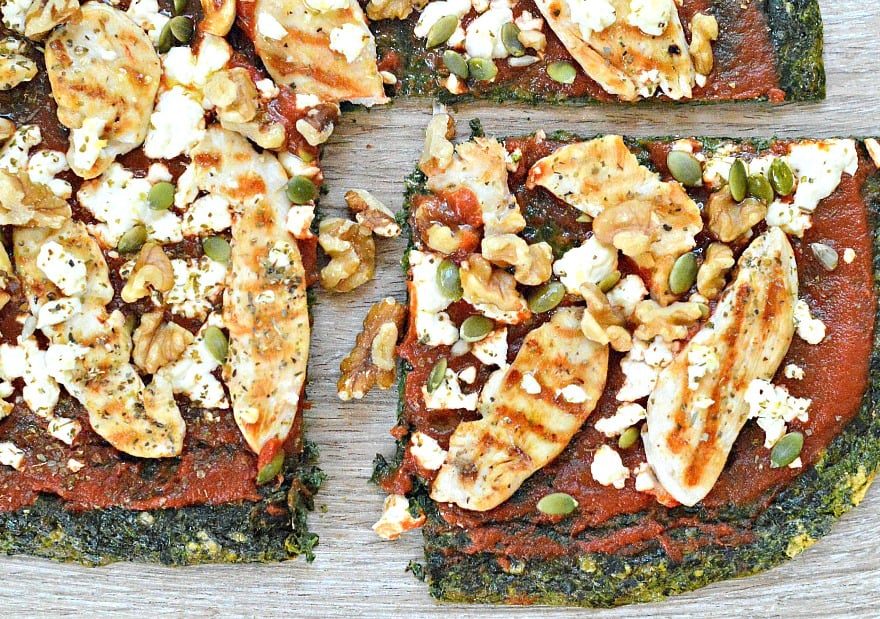 This crust is super easy to make. I've made it many times in my blender or food processor. Both work very well. I recommend using pre-washed baby spinach or if you are going to wash your spinach leaves, make sure you drain them very well. I like to pat dry mine between pieces of absorbent paper. You don't want to add water into the recipe or the mixture will be too runny and it won't form a crispy pizza crust when baked.
At first sight it looks like a baked omelette but it really makes a great pizza. Plus it contains only 2 eggs and lots of spinach which makes this recipe good for your kids too. An easy way to boost their veggie and protein intake.
This is how it looks like after baking.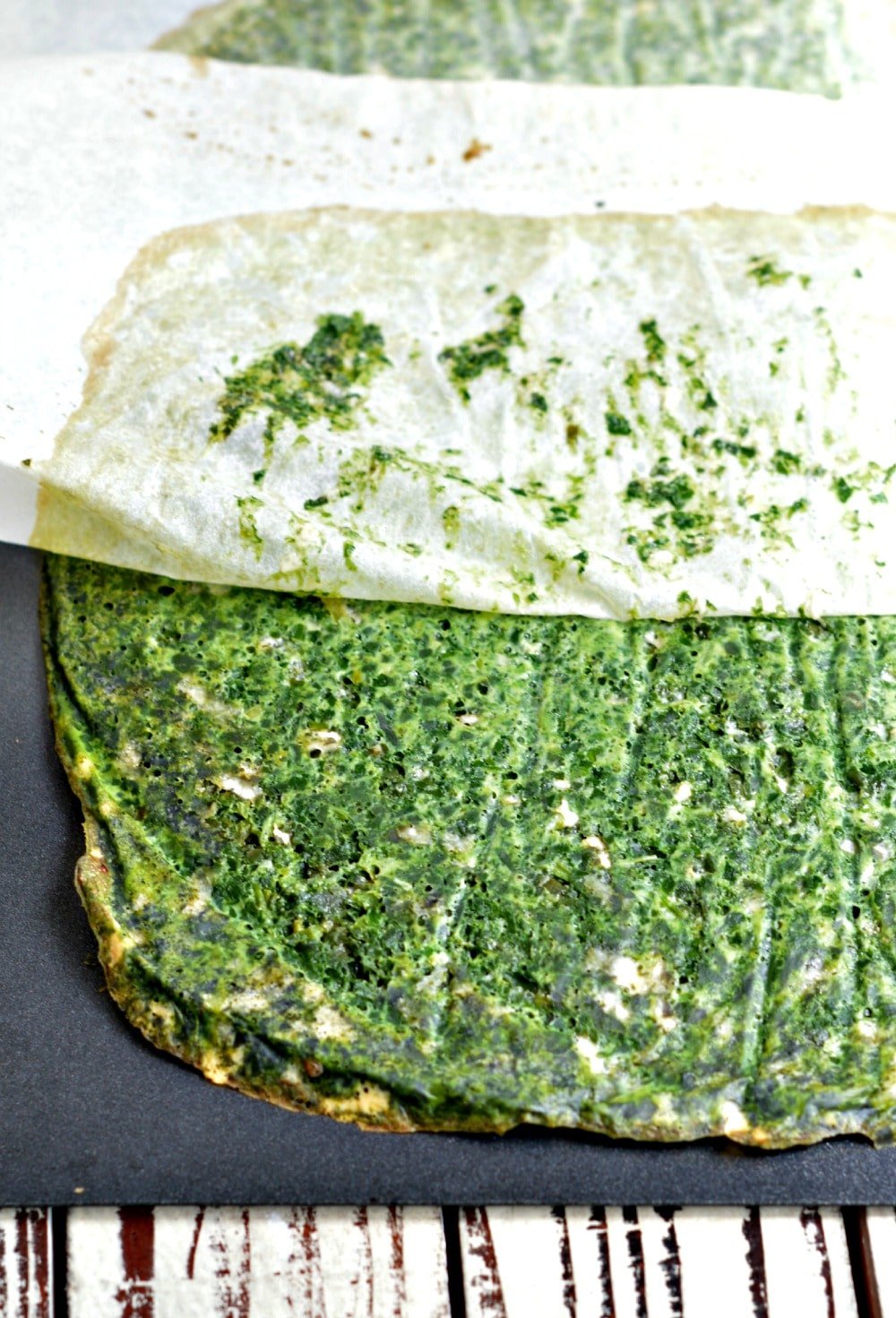 I garnished the pizza with homemade tomato sauce, grilled chicken breast cooked on the BBQ. The BBQ is never too far away from the kitchen when you live in New Zealand! And I love the taste of BBQ grilled chicken. If you are looking for other low-carb spinach recipes you will love my blog! I am such a spinach lover.
Another favorite recipe at home are my spinach tacos shells.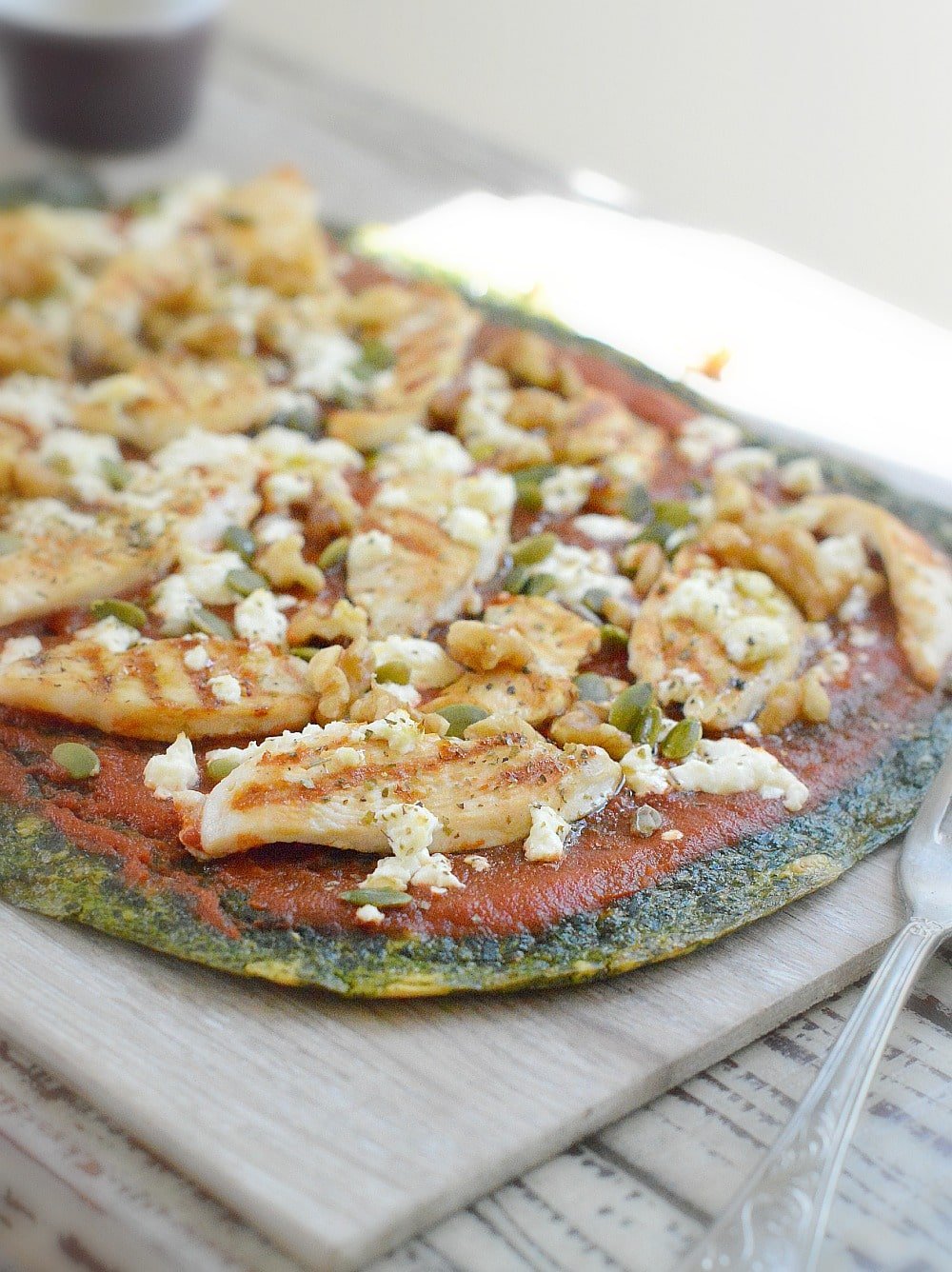 Oh and yes Emma – my little girl very much enjoyed this pizza. I found this recipe easy to eat for kids as the crust remains light and soft. I was very happy to look at her eating the spinach hidden in the crust!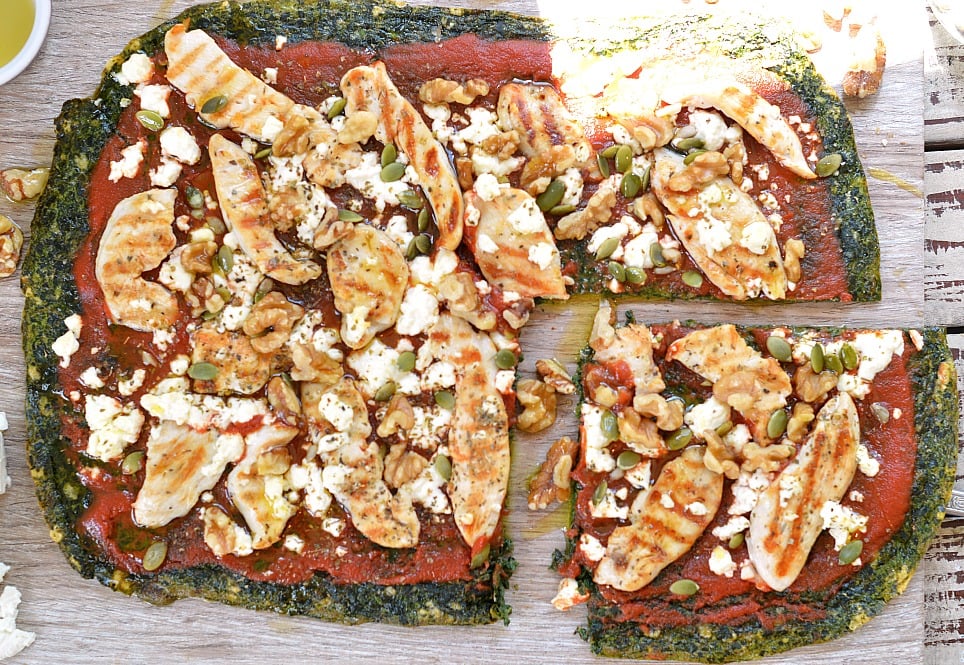 More keto pizza recipes