20+ Healthy Cottage Cheese Recipes to Boost Your Protein Intake
This recipe may contain Amazon or other affiliate links. As an Amazon Associate I earn from qualifying purchases.
These High-protein Cottage Cheese Recipes are the best way of using this healthy ingredient in simple, delicious, and nutritious recipes.
From my popular cottage cheese dip to cottage cheese omelet and cottage cheese salad, try all these ways of using this perfect dairy product!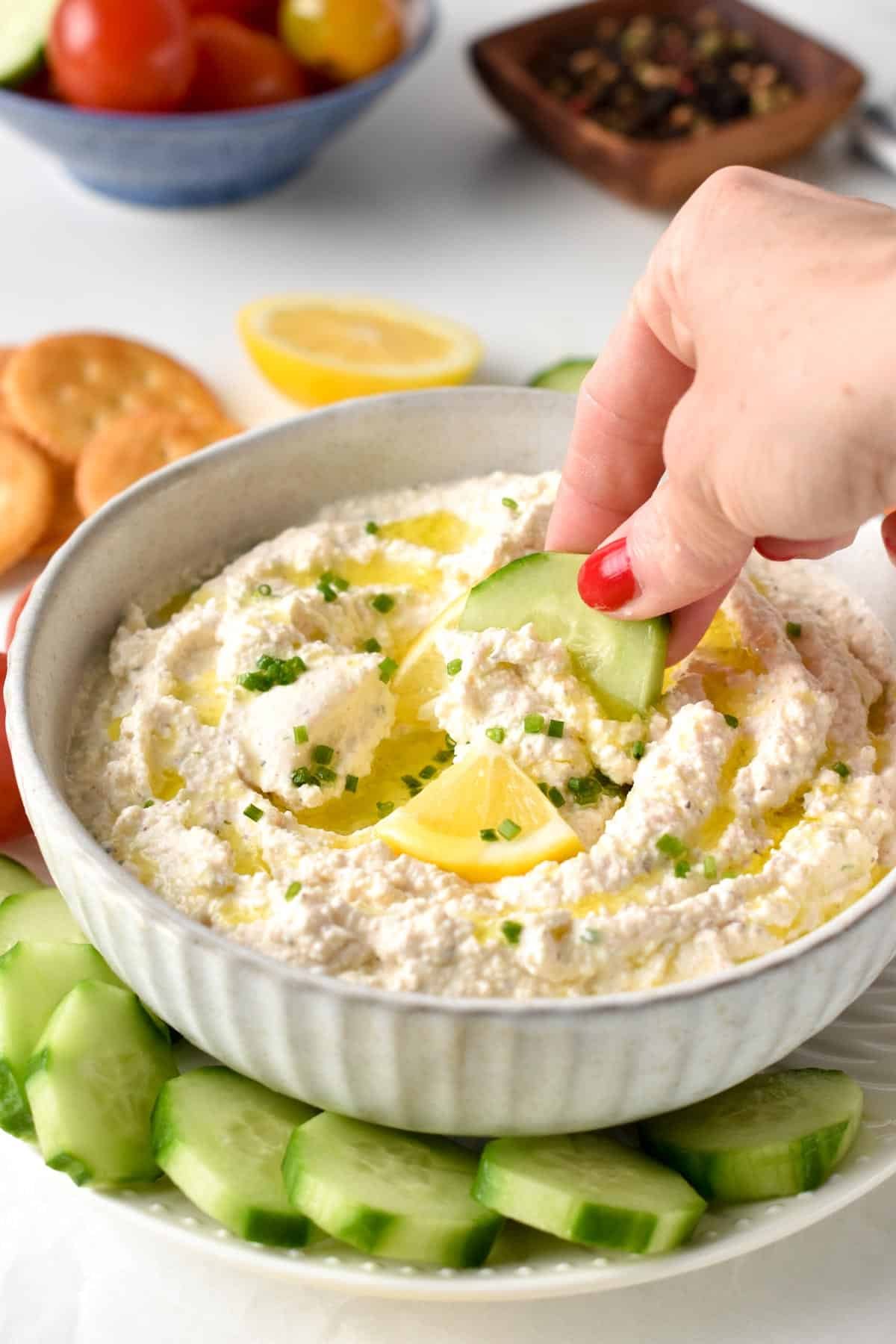 Cottage cheese is a simple and healthy dairy product that brings so many nutrients and a delicious taste and texture. If you are looking for the best cottage cheese recipes, you're in the right place!
These recipes below are all triple tested and have been loved and enjoyed by many readers.
You won't be disapointed!
What Are Cottage Cheese Recipes?
Cottage Cheese Recipes have become extremely popular because it combines what everyone is looking for. Cottage Cheese Recipes are:
Healthy
Quick to make
Rich in protein
Low in carbs
Absolutely Delicious!
Cottage Cheese Recipes
If you are looking for recipes with cottage cheese, you have to try the recipes below:
What To Eat With Cottage Cheese?
Cottage cheese is a simple ingredient that can be accommodated with almost anything. It can be enjoyed for breakfast, lunch, or dinner, as a snack, and even in drinks like my cottage cheese smoothie.
It's delicious in savory meals as a cheese but also in sweet desserts and snacks.
But if you still wondering what to eat with cottage cheese, here are my favorite options.
Crunchy Vegetables: Cottage cheese, as a dip or just plain, is delicious with cucumber, carrots, celery, bell pepper, and many other vegetables.
Fresh Fruits: You can enjoy cottage cheese as a replacement to sugar-loaded whipped cream on strawberries, blueberries, raspberries, or apple slices, pear slices, and pineapple. Top it with some honey and it's delicious!
Cereal: Cottage cheese is a great addition to a bowl of cereal, granola, or puffed amaranth. You will love your cottage cheese breakfast bowls!
Omelet: It's delicious added to a Mexican Omelette.
Lasagna: Cottage cheese can be used to replace other fresh cheese in lasagna recipes.
Smoothies: Smoothies can be supercharged to make them the best post-workout snack by adding a few tablespoons of cottage cheese and a few drops of vanilla extract and maple syrup to the blender. Low-fat cottage cheese smoothies are my go-to snack after a workout!
Desserts: You can make a delicious and easy sweet treat with cottage cheese, chocolate chips, a few crushed peanuts, a touch of almond butter or peanut butter, and some fresh fruits like raspberries. It's a great alternative to Greek yogurt.
Cottage Cheese Nutrition
Cottage cheese is a delicious ingredient that contains the following macro and micronutrients:
It's an ingredient rich in protein with more than 11 grams per 100 grams and it's low in carbs, low fat, and has fewer than 100 calories.
As a result, it's a great and easy way of increasing your protein intake.
Frequently Asked Questions