Learn how to make your own sugar-free chocolate chips with cocoa powder at home with only 3 ingredients.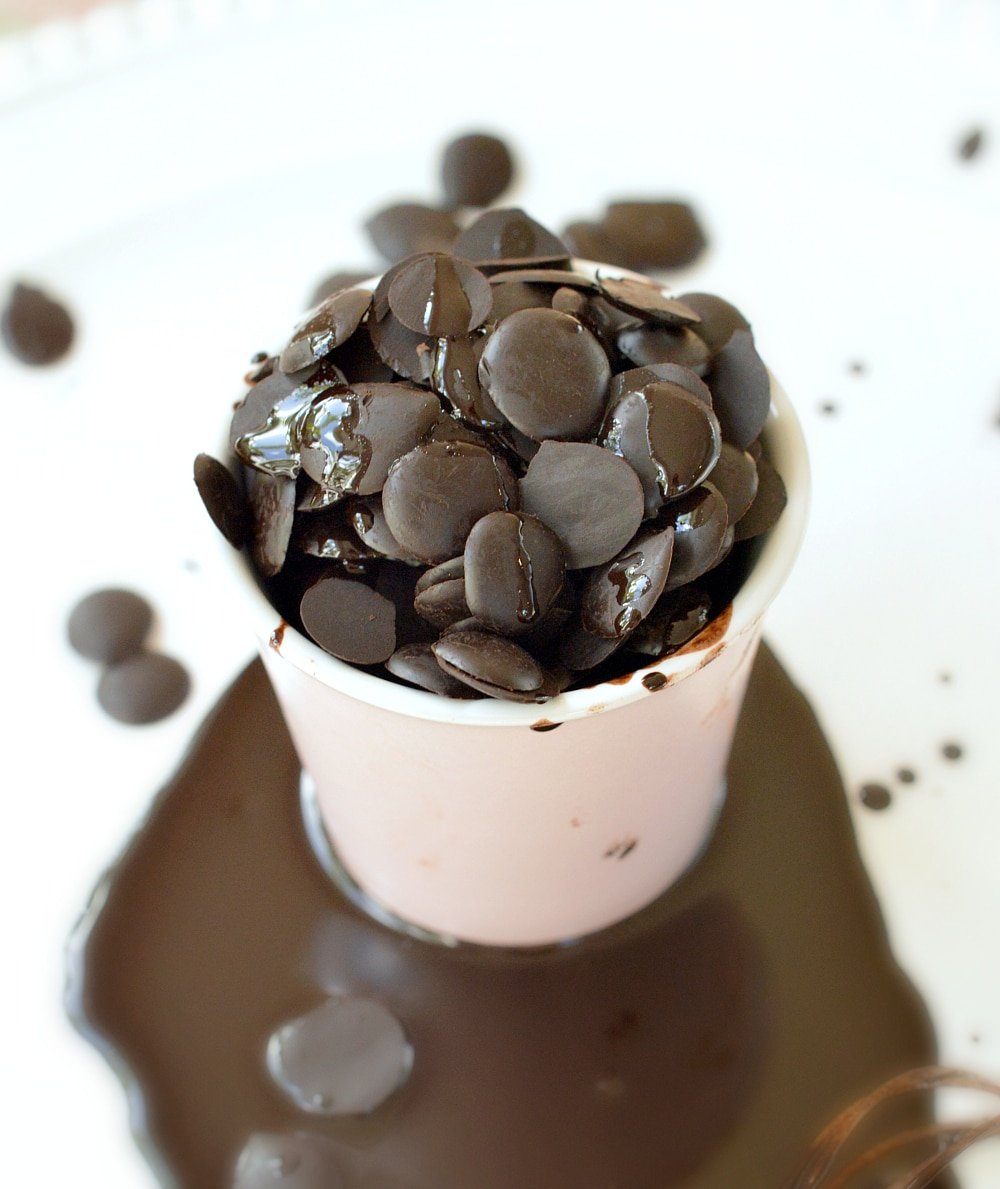 How To Make Sugar-free Chocolate Chips With Cocoa Powder
It can be difficult to find good keto-friendly chocolate chips in the store. Most no-sugar chocolate chips are sweetened with some artificial sweetener, like maltitol.
Therefore, they are not good for you, and they will take you out of ketosis – read more about keto-friendly sweeteners on my review of all sweeteners!
While there are a few brands providing stevia-sweetened chocolate chips, they are not always sold where you live and the best solution is to make your own.
Let's see how to make sugar-free chocolate chips with cocoa powder at home.
3 wholesome ingredients
All you need to make sugar-free chocolate chips at home are 3 natural ingredients:
Unsweetened Cocoa Powder
Stevia Drops – any flavor, vanilla, chocolate, or classic.
Coconut Oil – use refined coconut oil if you don't like the flavor of coconut oil.
The Best Techniques To Pipe Chocolate Drops
The recipe is very easy and straightforward. The most difficult part is to pipe lovely round chocolate chips.
In fact, the combination of the 3 ingredients creates a liquid sugar-free chocolate with coconut oil.
The trick is to fill a piping bag with the liquid and freeze for a few minutes until the liquid thickens slightly.
ⓧ
Are you new to Keto?
Receive my Keto Quick Start email series to learn all about the Keto diet and kick start your keto journey!
Then, cut the end of the piping bag and start piping drops on a plate covered with parchment paper. The liquid is thicker, and it is easier to pipe into drops.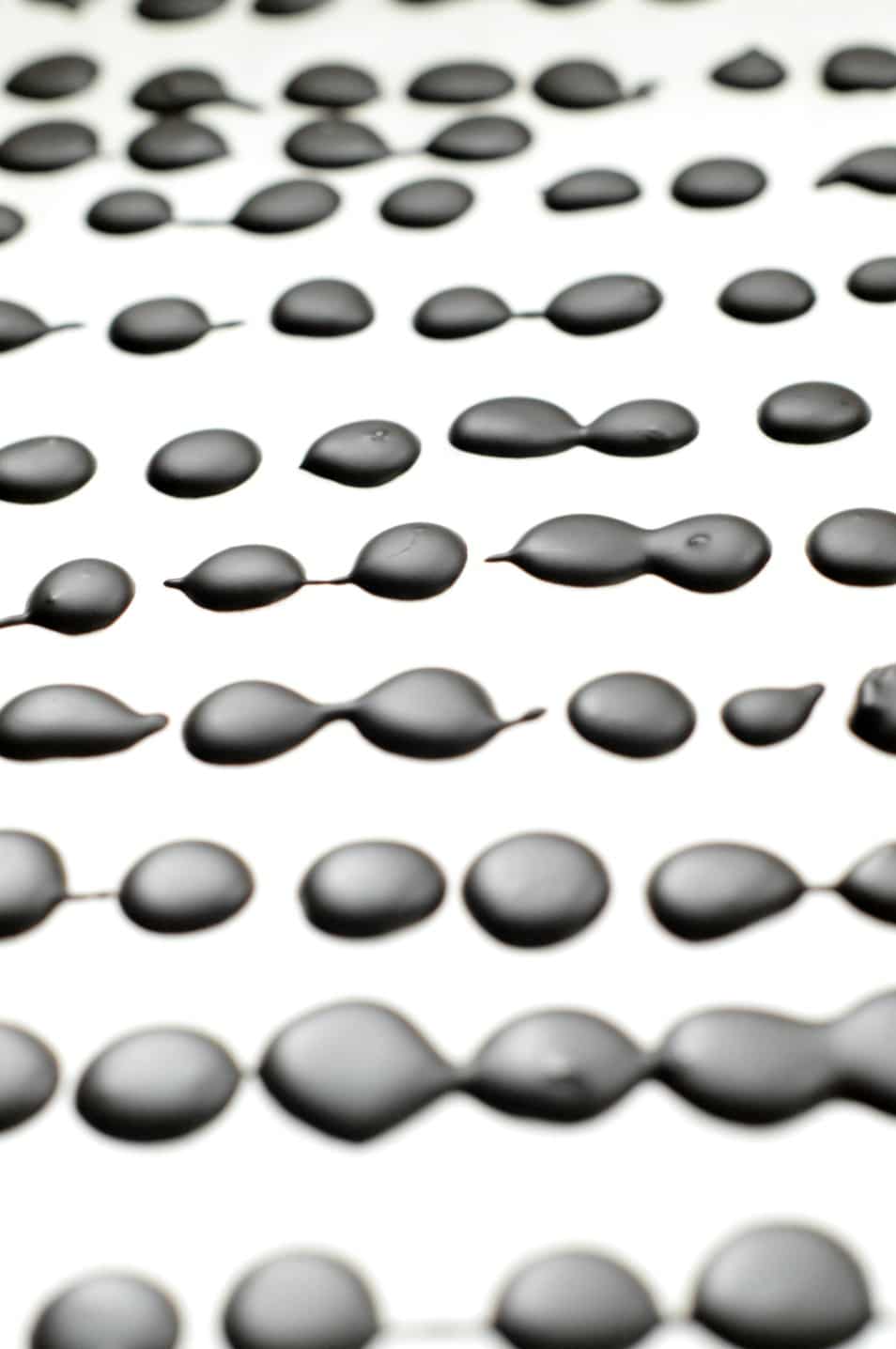 Storage
You can store your sugar-free chocolate chips in the fridge, in a bag, or airtight container for 1 month.
Otherwise, you can freeze them and use them frozen in any keto baking recipe.
.
Keto Recipes Using Chocolate Chips
I recommend using them with the following keto baking recipes:
Don't forget to share your creation with me on Instagram. I love to see pictures of my recipes in your feed!
xoxo Carine
Recipe Card
Sugar-Free Chocolate Chips
Sugar-free chocolate chips recipe ideal for cookies, muffins, or desserts. 100% homemade with only 3 ingredients: coconut oil, stevia liquid, and unsweetened cocoa powder. Low-carb, keto, sugar-free, gluten-free, and vegan.
Instructions
In a medium mixing bowl, add the unsweetened cocoa powder.

Pour the melted coconut oil, stevia drops, and stir well until a paste is forming.

Adjust stevia drops to taste.

Prepare a plate or baking tray covered with parchment paper. Set aside.

Pour the liquid chocolate onto a piping bag making sure you close the end of the pipe first because when the liquid is lukewarm very runny. Place the piping bag in the freezer for 3-8 minutes before you start piping. You want the liquid to be slightly thicker to be easy to pipe into drops. If too liquid, it runs away into a chocolate tab. The coconut oil will get firmer below 23°C, and the liquid will be thicker and easier to pipe as drops.

Form drops leaving half a thumb of space between each drop. Freeze the plate 10 minutes to set the drops, then lift chocolate drops/chips from the parchment paper and store them in the fridge in an airtight container for up to 1 month.

You can freeze the drops in a bag and use frozen in any keto baking recipes calling for sugar-free chocolate chips.

You can use the drops in cakes, cookies or eat them as a snack in your own nut trail mix.
My Recipe Notes
Tools
Starting Keto
What Is Keto Diet?
Macro Calculator
Sweetener Converter
Keto Meal Plans
Keto Recipe Ebooks
Intermittent Fasting
Keto Fruits
Keto Vegetables
Keto FLours
Fighting Keto Flu
Keto Sweeteners
Nutrition Facts
Sugar-Free Chocolate Chips
Amount Per Serving (1 drop)
Calories 11
Calories from Fat 10
% Daily Value*
Fat 1.1g2%
Carbohydrates 0.5g0%
Protein 0.2g0%
Net Carbs 0.2g
* Percent Daily Values are based on a 2000 calorie diet.
Nutrition panel is for one chip of 2.5 g. This recipe makes about 40 sugar-free chocolate chips