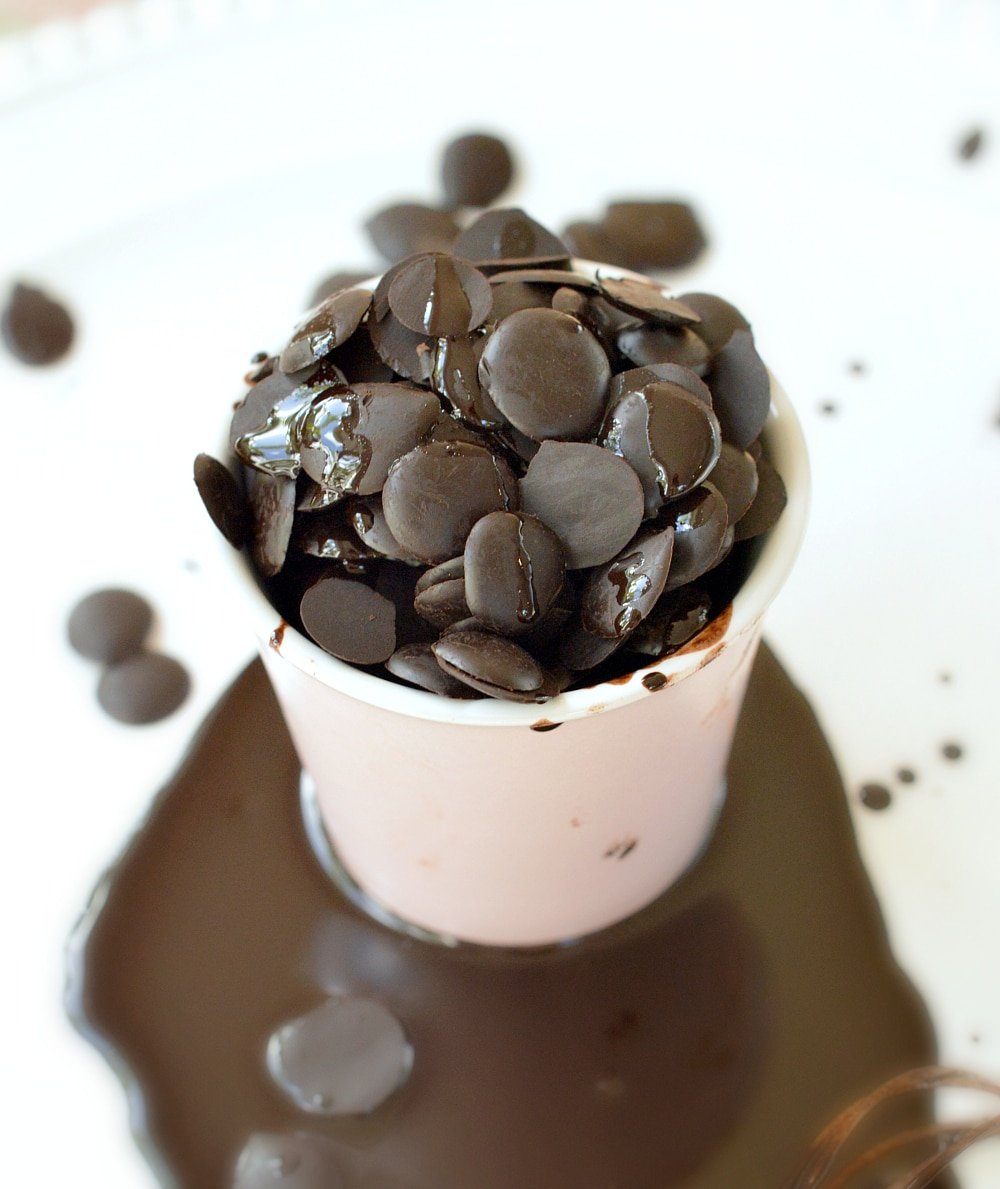 Sugar free chocolate chips recipe ideal for cookies, muffins or dessert. 100% homemade with only 3 ingredients: coconut oil, liquid stevia and unsweetened cocoa powder. If you are craving my
 sugar free desserts recipes
for diabetic those sugar free chocolate chips recipe will be perfect to make them successful.
Sugar free chocolate chips recipe – 3 ingredients
You are probably asking why I am suddenly baking sugar free, sharing sugar free Chocolate Chips recipe ? Well, I recently have been diagnostics as a pre diabetic. It is a difficult news for a baking lover like me. Specially now.  I was dreaming on opening my own cafe/bakery in Auckland. But this news change everything.  It is a new challenge in my kitchen, goodbye dream. My dream will come true one day I am sure. For now, I have to redesign my recipes and develop healthy baking recipe with no sugar. It will be a hard work but I will be proud if I manage to develop my own sugar free recipe and fix my diabetes.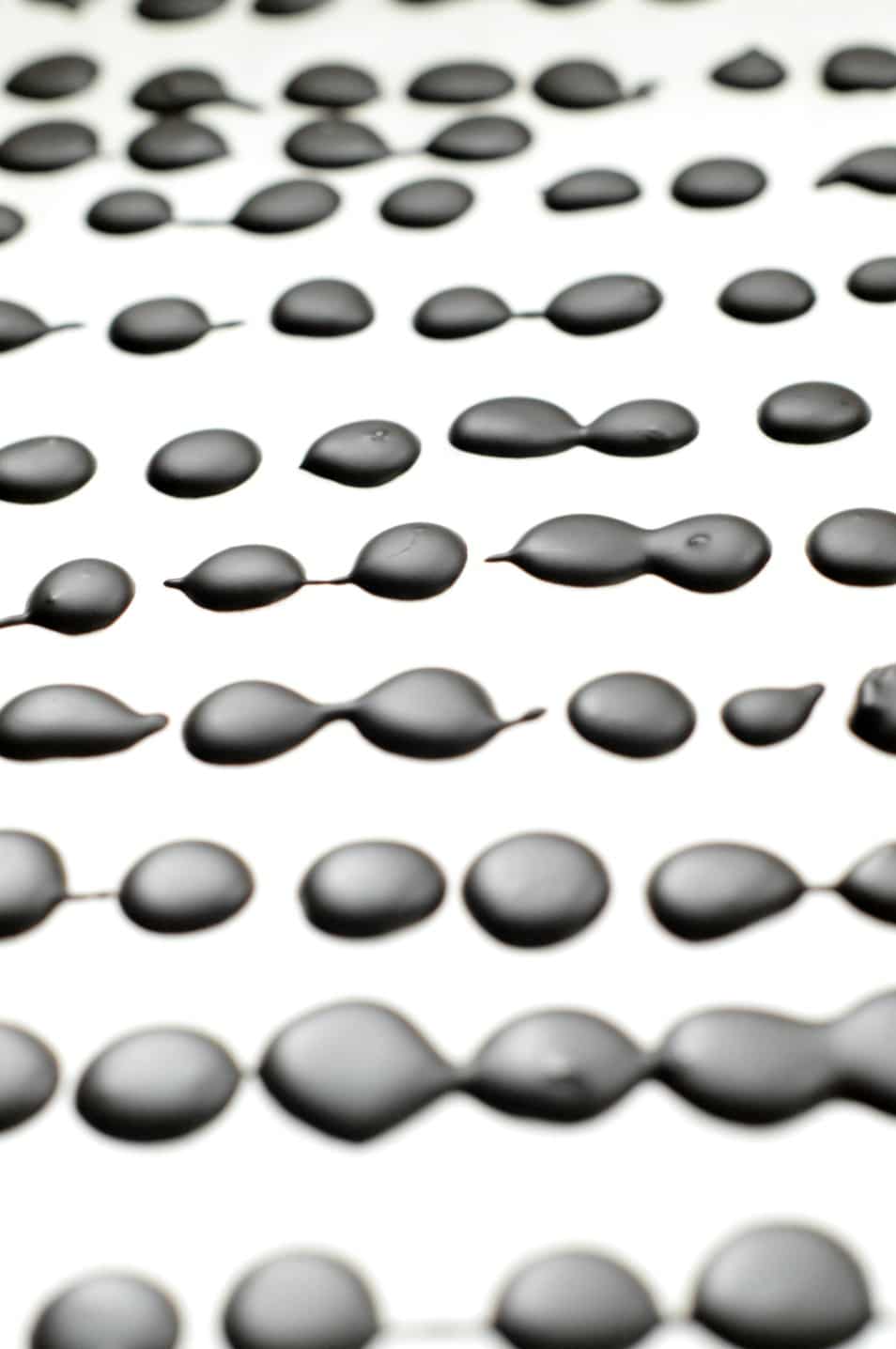 I will share this with you along this blog and who knows ? one day, I will meet you in my healthy bakery/cafe ?!? So here we go, first attempt today making sugar free chocolate chips recipe with coconut oil and unsweetened cocoa powder. It works pretty well. I simply melted the coconut oil and combined with cocoa powder and few drops of liquid stevia to add some sweetness. The whole batter was liquid but not too much.
MY LATEST VIDEOS
I managed to pipe this onto parchment paper pretty well. It looks more like drops than chips but whatever, it taste good ! (update in 2017) I tried those drops in many of my sugar free baking recipes with great success. I used those in my sugar free brownie with coconut flour and sugar free chocolate chips cookies. Both taste AMAZING!
I used coconut oil instead of butter in this recipe. Actually coconut oil contains lots of saturated fat but it also a natural anti fungal and antibacterial because it contains high level of Lauric acid. I am using coconut oil for years now. Plus, it get solid in the fridge even if it has been melted before which is perfect to create sugar free chocolate chips recipe that stay hard at room temperature. Enjoy the recipe and let me know how did you use those drops ?
Sugar Free Chocolate Chips Recipe
Sugar free chocolate chips recipe ideal for cookies, muffins or dessert. 100% homemade with only 3 ingredients: coconut oil, stevia liquid and unsweetened cocoa powder. Low carb, keto, sugar free, gluten free and vegan.
Instructions
In a medium miixing bowl, add the unsweetened cocoa powder,.

Pour the melted coconut oil, stevia drops and stir well until a paste is forming.

Adjust stevia drops regarding taste- I love 2-3 drops.

Prepare a plate or baking tray covered with parchment paper. Set aside.

Pour the chocolate liquid onto a pipping bag making sure you close the end of the pipe first because when the liquid is lukewarm it is highly runny. Wait until it reach room temperature to form drops. You can place the pipping bag in the fridge for 10 minutes before you starts. The coconut oil will gets firmer and the liquid will be thicker and easier to pipe as drops.

Form drops leaving half thumb space between each drops. Refrigerate 1 hour and unstick the drops by lifting the parchement paper from the surface.

Store the drops up to 1 month in a glass mason jar in the fridge.

You can use the drops in cakes, cookies or eat them as a snack in your own nut trail mix.

 
Nutrition panel is for one chip of 2.5 g. This recipe makes about 40 sugar free chocolate chips