Keto Chocolate Cookies are easy low-carb brownie cookies made with almond flour, coconut oil, and unsweetened cocoa powder. 100% Gluten-free + dairy-free with a vegan option.
If you don't know what to choose between a brownie or a cookie, these keto chocolate cookies are the ones you want to make right now.
I love my fudgy chocolate avocado cookies, but when I don't have avocado on hands, these are the cookies I make instead.
These keto chocolate cookies have all the good things from a brownie – fudgy center, strong chocolate flavor, and even chewy if you can't wait the next day – all this in one single cookie.
And good news, you only need a few simple ingredients to make those.
Sugar-free chocolate chips – I always used stevia-sweetened chocolate, which is already sweet compared to unsweetened chocolate. I highly recommend these stevia chips for the best results.
Sugar-free crystal sweetener – erythritol or monk fruit are my two favorites.
Almond flour – or ground almonds or almond meal anything works. Learn how to choose your Keto Flours.
Egg – or one flax egg if vegan. Combine 1 tablespoon of flaxseed meal with 3 tablespoons of water. Stir, set aside, and wait 10 minutes until egg-like texture forms. Use as an egg.
Coconut oil – I don't recommend using any other oil or butter for this recipe to achieve the best brownie cookie texture.
Baking powder to give those keto chocolate cookies a little rise.
Salt – optional but so delicious to balance the chocolate flavor.
Vanilla essence – optional – I love vanilla in baking.
That is the first sugar-free cookies I made that really get chewy the next day. Just after baking, the texture is fudgy and closer to a brownie, but the longer you store them in the cookie jar, the chewier they become.
I actually love both textures. As with any of my keto cookie recipes, I recommend you cool them down for 10 minutes on the cooking sheet before transferring them to a cooling rack.
Receive my Keto Quick Start email series to learn all about the Keto diet and kick start your keto journey!
It ave the cookie some time to firm up, and they will hold better together.
Toppings for the Keto Chocolate Cookies
You can add anything you like to these cookies. My favorite addition is chopped pecan or extra sugar-free chocolate chips. Use what makes you happy.
Other Keto Cookie Recipes
I have plenty of keto-friendly cookie recipes for you to try: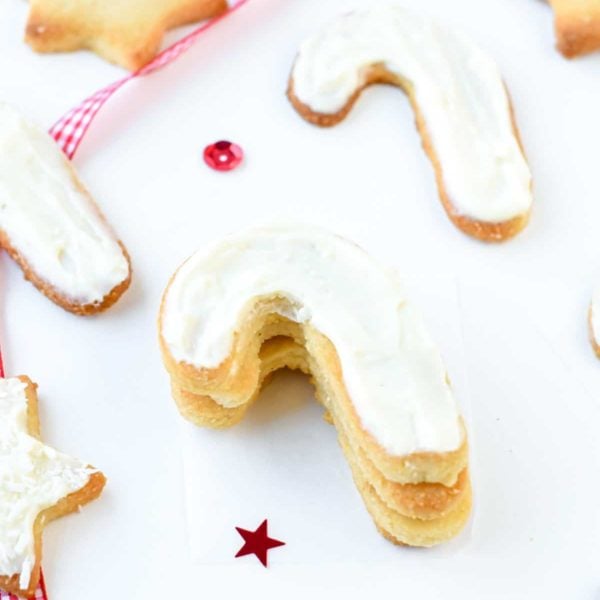 Recipe Card
Keto Chocolate Cookies
Keto Chocolate Cookies are easy low-carb brownie cookies made with almond flour, coconut oil, and unsweetened cocoa powder. 100% Gluten-free and dairy-free with a vegan option.
Serving Size:
1
keto chocolate cookie
Recipe Macros
Want My Kitchen Equipment?
Instructions
Preheat oven to 350°F (180°C). 

Prepare a cookie sheet with parchment paper. Spray some oil if needed - depending on whether your parchment paper sticks to baked goods or not, this may not be necessary. Set aside.

In a small mixing bowl, add the sugar-free chocolate chips and melted coconut oil. I prefer t measure my coconut oil melted for more precision in baking. That's up to you, I melt about 2 tablespoons in a small bowl in the microwave and measure the liquid oil before adding it to the chocolate chips.

Melt the chocolate chips with coconut oil in the microwave, by 30 seconds burst, stirring between to prevent the chocolate from burning. Set aside. 

Meanwhile, in a medium mixing bowl, beat egg, sugar-free crystal sweetener, vanilla essence, baking powder, and salt. It should not take more than 20 seconds.

Stir in the melted chocolate mixture. The mixture will thicken, stay shiny, and that is what you want.

Now pour in the almond flour and unsweetened cocoa powder. Combine with a spoon until fully incorporated. It should not take more than 1 minute. Don't over mix it to prevent the batter from drying out. The batter will thicken again and will look like a brownie batter, thick but still runny. If your almond flour is coarse, you can also see some tiny bits of almond flour. It's fine. 

Stir in the chopped pecan nuts or chocolate chips regarding your taste. Choose your option.

Spoon out the batter on the prepared cookie sheet. You should make 6 large cookies out of this dough. The cookies will expand a lot while baking, so leave some space - about 4 cm between each cookie. I made 2 rows of 3 cookies on my cookie sheet. 

Bake for 10-14 minutes or until the edges are cooked. The middle stays soft and that is normal. I found 12 minutes to be perfect for a brownie texture.

Remove the cookie sheet from the oven, cool down for 10 minutes on the sheet.

Transfer your cookies on a cooling rack using a spatula that you slide under each cookie to prevent them from breaking. They are still soft.

Cool down for 10 more minutes on the rack. 

Store in a cookie jar for up to 5 days. The texture is soft and close to brownie when fresh. The texture changes the next day, becoming chewier in the center and crispier on the border. 
My Recipe Notes
Nutrition Facts
Keto Chocolate Cookies
Amount Per Serving (1 keto chocolate cookie)
Calories 201
Calories from Fat 169
% Daily Value*
Fat 18.8g29%
Carbohydrates 8g3%
Protein 3.8g8%
Net Carbs 1.3g
* Percent Daily Values are based on a 2000 calorie diet.