This 90 second keto bread will fix all your bread craving! This is a tasty keto bread with the most wonderful soft bread texture perfect for sandwich or toast.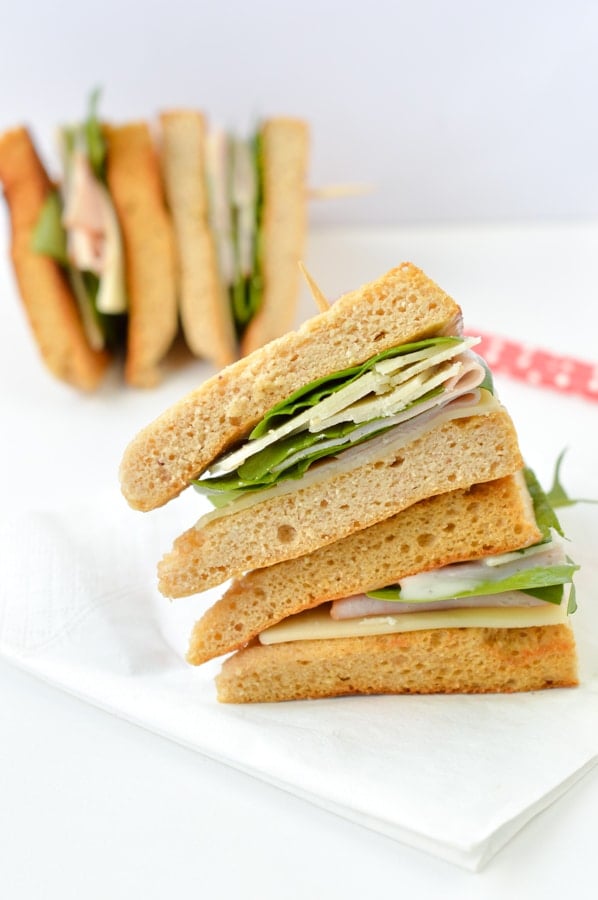 A quick keto bread craving fix !
Calling all the bread lovers for this keto microwave bread recipe ! (are you ?) We are all missing a good sandwich at some point on keto. Let's face it, bread is life. However, when the urge to eat bread comes we don't have the patience to bake my tasty keto bread loaf. So this 90 second keto mug bread is the solution. Even more, it is a life-saver.
What's a microwave bread?
A microwave bread is simply a bread recipe baked in your microwave. Even though it looks simple, you won't be able to use your regular bread recipe to make keto microwave bread. Microwave is a ultra fast cooking method and it can dry out food that doesn't contains enough liquid. Consequently, you can't use my keto bread roll recipe in the microwave. Indeed, the best way to make a 90 second keto bread is to use eggs as a binder. This will keep the bread soft, chewy and moist.
How to make your keto bread ?
Great news, making a low carb bread recipe in the microwave is easy. Everyone can make it with those 5 simple ingredients.
Almond flour or almond meal – both works but almond meal tend to dry out the mixture so it is recommended to use almond flour
Coconut flour – it is a keto bread coconut flour and almond combined to add the more real bread texture you dream of !
Egg – yes there is egg in this recipe. Check out my 90 second keto bread no egg if you are on a vegan keto diet
Baking soda to give your bread a little raise
Water

How to eat your bread ?
It should be noted that microwave bread must be toasted. Indeed, after 90 seconds in the microwave your keto bread is very soft, moist and airy. In order to create a delicious bread toast or sandwich you must either toast the bread or pan fry in butter. This will reveal all the bread flavor, add crispiness and also mask any slight egg flavor you may not want.
Tips to flavor your bread
Obviously this microwave bread recipe intend to be bland in order to be used in any way you like : sweet or savory. Like any regular soft bread from the store, it is a soft, airy bread with many possibilities! Some of my tips to boost your bread with flavor are the addition of dry spices, cheese or sweetener.
Let's see below some of the great flavor your can create with this simple recipe.
Keto cinnamon toast – add 1/2 teaspoon of cinnamon, pumpkin spices along with 1 tablespoon of sugar-free crystal. Melt 1 tablespoon of butter or coconut oil in a pan and fry the bread on both side. Serve with sugar-free maple syrup.
Italian bread. Give your 90 second keto bread some Italian flavor, add 1 teaspoon dried oregano, 1/4 teaspoon salt, 1/4 teaspoon ground paprika and 1 tablespoon grated Parmesan
Garlic bread. Missing garlic bread? try to add 1/4 teaspoon salt, 1/2 teaspoon garlic powder and fry the bread in 1 tablespoon of melted butter
A keto sandwich bread
While this is one of the best keto recipes for breakfast yet it is also an amazing keto sandwich bread. Who doesn't love a club sandwich ? I am sure you do too! Not sure how to make a keto sandwich using this microwave bread recipe ? Here are some great keto sandwich ideas for anytime of the day
Breakfast sandwich – bacon, scramble eggs with cheese and scallion
Keto lunch sandwich – ham & cheese and spinach. Play with the cheese flavor, mix parmesan, edam, cheeddar or any cheese! add some mayonnaise and pickles if you like !
Keto vegetarian – mayonnaise, avocado, thin cucumber slices and baby spinach
Finally, if you are not fond of eggs in your keto bread recipe but still want a quick keto bread recipe, try my egg-free keto bread in the microwave. As a result the texture will be dryer, dense and closer to artisan bread.
How to store a keto bread microwave recipe ?
I hear you, you are busy and you want to make ahead some quick tasty keto bread. Contrary to oven baking, microwave cook your food so fast that the texture dry out very quickly if stored for too long. Clearly, it won't taste as good the next day but it is still possible to make-ahead, 24 hour before. Those are my recommendation. First, cook the bread in the microwave and cool down on a rack until it each room temperature. Next, wrap your keto bread microwave recipe in plastic film to keep it moist and place in the fridge. Finally, the next day toast your bread in the toaster the next day or pan fry in butter.
Leave me a comment if you want to share with me your ides, ask a question or just talk! I love to connect with you.
XOXO Carine
90 second keto bread
This 90 second keto bread will fix all your bread craving! This is a tasty keto bread with the most wonderful soft bread texture perfect for sandwich or toast.
Prep Time: 2 mins
Cook Time: 2 mins
Total Time: 4 mins
1 bread
Print The Recipe
1/4 cup almond flour (24g)
1 tablespoon coconut flour (6g)
1/4 teaspoon baking soda or 1/2 teaspoon baking powder if you don't like the taste of baking soda
1/2 tablespoon olive oil (7.5 ml)
1 large egg , beaten
1-2 tablespoon water (30ml)
Some optional savory flavor
1/4 teaspoon salt
1/4 teaspoon ground paprika, garlic powder or oregano
In a medium mixing bowl,add almond flour, coconut flour and baking soda. Use baking powder if you don't appreciate the taste of baking soda.

Give a good stir with a whish or spatula to combine

Add in olive oil, water and beaten egg.

Whisk the ingredients together to form a bread batter. If it is too dry, add the water 1 tablespoon a time up to 2 tablespoons. The batter is liquid but thick and it should looks like a cake batter.

Set aside for 10 minutes to let the coconut flour fiber activate with liquid.

Spray oil on a microwave safe pan, I used a square ceramic pan size 6 inches x 6 inches (15 cm x 15 cm).

Spread the batter evenly into the pan.

Microwave on high for 90 seconds until the bread is cooked through. Add an extra 30 seconds if your microwave is not powerful

Remove from the microwave and loosen the sides of the bread using a sharp knife.

Place a chopping board or plate on top of your pan.

Flip over to release the bread. You may have to shake or 'bang' the pan slightly on its bottom to release the bread from the pan. Otherwise, lift out from the pan with a silicon spatula, be careful the steam it release is very hot!

Slice in half to form triangle shape.

Bring each bread slice into a toaster and toast on medium heat for 1 or 2 minutes depending on how you like your bread. The longer the crispier it will be.

Add your favorite toppings and enjoy straight away as a toast or sandwich.
No microwave? You can bake the bread for 8-15 minutes in a ceramic oven-proof baking pan at 180 C. Stop baking when a toothpick inserted in the middle of the bread come out clean. Storage: if you are using the microwave method, store for a maximum of 24 hours, in the fridge, wrapped in plastic wrap to keep the bread soft and moist. It is recommended to make this bread just before eating to enjoy all it is flavor and texture. This recipe serve 2 slices of bread. Nutrition panel is for one slice. One slice contains 3.2 g net carbs.
Nutrition Facts
90 second keto bread
Amount Per Serving (1 slice)
Calories 161 Calories from Fat 79
% Daily Value*
Fat 8.8g14%
Carbohydrates 4.9g2%
Fiber 1.7g7%
Sugar 1.3g1%
Protein 5.9g12%
Net Carbs 3.2g
* Percent Daily Values are based on a 2000 calorie diet.