Keto Ground Beef Recipes
THIS POST MAY CONTAIN AFFILIATE LINKS, WHICH MEANS THAT I MAKE A SMALL COMMISSION OFF ITEMS YOU PURCHASE AT NO ADDITIONAL COST TO YOU. PLEASE SEE MY
FULL DISCLOSURE POLICY
FOR DETAILS
Are you looking for a recipe to make with your ground beef that won't take you out of ketosis? Try one of my many keto ground beef recipes below and enjoy a classic low-carb dish.
What Are Keto Ground Beef Recipes?
Keto Ground Beef Recipes are the best low-carb recipes made with ground beef. Ground beef is a red rich rich in protein and containing no carbs.
It's a keto-friendly ingredient that is great to increase the protein and fat intake on a low-carb diet.
Ground beef contains the following macronutrients (per 100g):
30 grams of Fat
0 grams of Carbs
14 grams of Protein
And it contains the following micronutrients:
Sodium: 67mg (2% DV)
Potassium: 218mg (6% DV)
Calcium: 2% DV
Iron: 8% DV
Vitamin B6: 15% DV
Cbalamin: 35% DV
Magnesium: 3% DV
Vitamin B12: 112% DV
Serving Keto Recipes With Ground Beef
Once you've chosen one of the best keto ground beef recipes, it's time to pick a side!
There are hundreds of keto side dishes that pair marvelously with ground beef, but if I had to pick, I would choose amongst one of the following categories:
Keto Casserole Recipes: such as a keto taco casserole, or keto green bean casserole to make excellent keto ground beef casserole recipes.
Veggies: In particular any roasted vegetable like my Keto Roasted Cauliflower or my Roasted Zucchini.
Bread: A side of bread goes very well with any ground beef recipe. Try some of my keto bread recipes that taste like the real deal without the carbs.
Cheese: Cheese is a great pairing to ground beef and all cheese varieties are keto-friendly such as cheddar cheese. mozzarella cheese, Brie, Parmesan, or cream cheese.
Storage Instructions
Most keto ground beef recipes can easily be stored and used to meal prep a week of dinners for those busy worknights.
To store leftovers, make sure to wrap your baking dishes in food wrap and keep them in the fridge for no more than 3 to 4 days.
If you want to keep your ground beef recipe for longer, it's preferable to freeze it.
It's crucial to know that ground beef shouldn't be frozen twice. So if your meat was frozen prior to buying it or you put it in the freezer yourself, it might not be safe to freeze it again.
This is due to the fact that the first freeze destroyed all but the stronger bacteria, leaving them alone to colonize the meat again, rendering it potentially dangerous for our health.
Frequently Asked Questions
Is ground beef OK for keto diet?
Ground beef is a red meat that is 100% carb-free as a result, it doesn't affect blood sugar levels.
Ground beef also contains 14 grams of protein per 100 grams.

However 100 grams of ground beef contain 26% of your maximum daily value of cholesterol. As a result, it's essential not to eat ground beef everyday.
Another important note is that ground beef is normally made from 100% beef, but it can occasionally be made with breadcrumbs and other additives making it not keto-friendly.
What type of ground beef is good for keto?
Ground beef made from 100% pure beef is keto-friendly.
Can I eat beef everyday on keto?
While it's ok to eat beef regularly on a keto diet, it's not recommended to eat it everyday.
Beef is rich in cholesterol and can be inflammatory at higher doses.
10+ Keto Ground Beef Recipes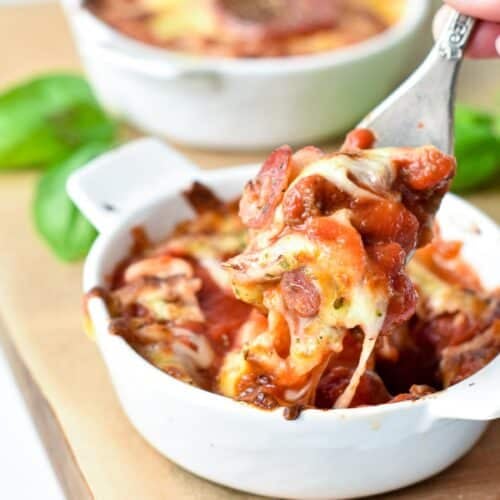 2
Pizza Bowl
These Pizza bowls are easy, crustless pizzas made in a bowl, perfect as a quick pizza fix without the carbs or a fun kid's dinner. Plus, this pizza bowl recipe is easy to make vegan or vegetarian and it's naturally gluten-free, so everyone can enjoy a bowl of pizza.
Make This Recipe
Save
Saved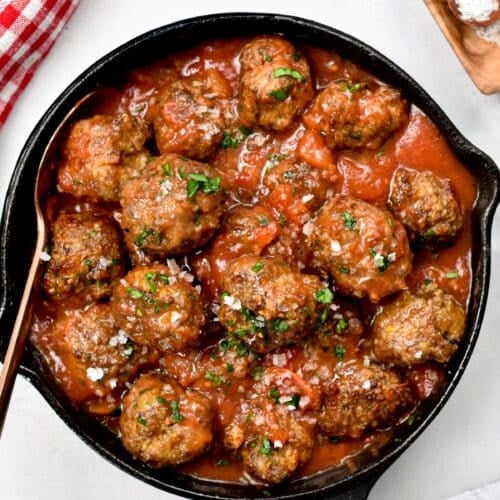 3
Gluten-Free Meatballs
These Gluten-Free Meatballs are easy, juicy meatballs perfect for serving on their own or covered with your favorite spaghetti sauce for a comforting dinner. Plus, these are also low-carb, keto-friendly meatballs using almond flour as low-carb breadcrumbs.
Make This Recipe
Save
Saved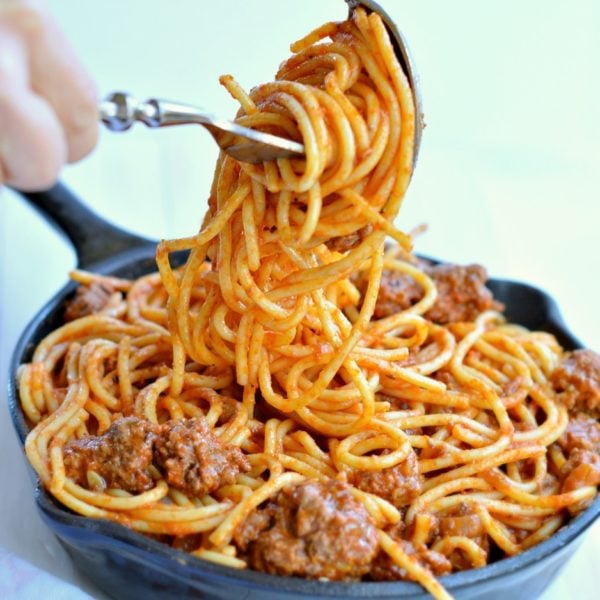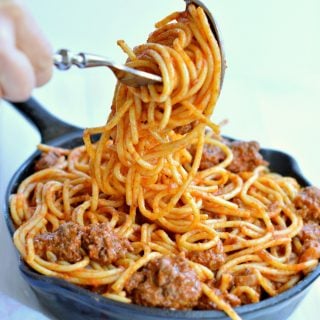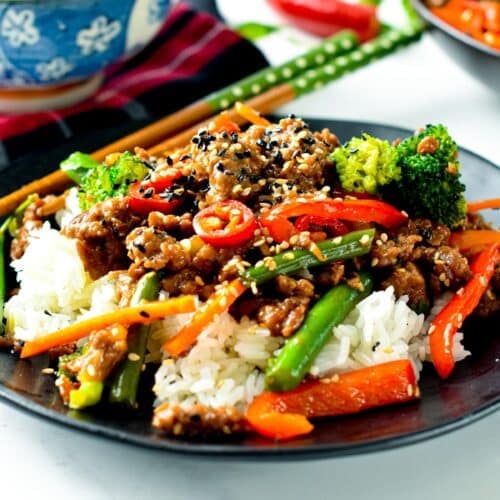 10
Ground Beef Stir Fry
This Ground Beef Stir Fry is a delicious Asian-style dinner for beef stir fry lovers. It's easy to make in less than 30 minutes, and it's low-carb, gluten-free, and easy to serve in so many different ways.
Make This Recipe
Save
Saved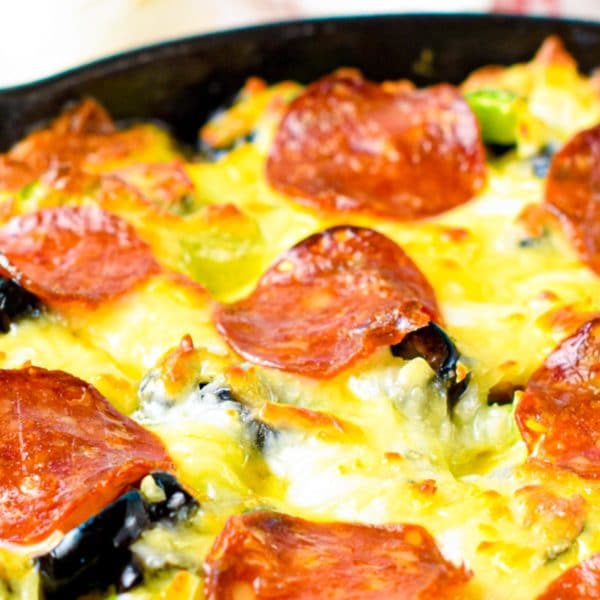 11
Crustless Pizza
This Keto Low-carb Crustless Pizza is an easy one-pan low-carb pizza dinner for all the pizza lovers who care about their carbs! Get your pizza night sorted with this 20-minute dinner and only 2 grams of net carbs per serving.
Make This Recipe
Save
Saved
What Keto Recipe To Eat With Ground Beef
The following recipes are the best pairings for a keto-friendly side dish to ground beef: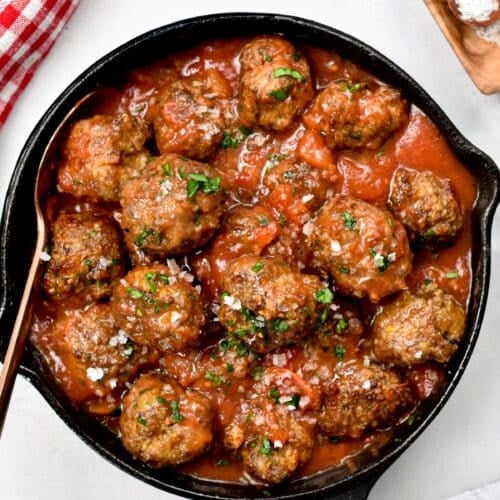 10+ Keto Ground Beef Recipes
These keto ground beef recipes give you all the ways you can turn ground beef into a delicious low-carb appetizer, lunch, or dinner that everyone will love!
Instructions
Preheat the oven to 350°F (180°C). Line a large baking sheet with parchment paper. Slightly oil paper with olive oil. Set aside.

In a large mixing bowl, add ground meat, beaten egg, almond flour, Parmesan cheese, chopped parsley, onion powder, garlic, salt, and pepper.

Stir with a spoon at first, then squeeze batter by hand until the meatball mixture is well combined and all ingredients stick together.

Wash hands, dry, and oil hands with oil.

Using a small cookie dough scoop, take some mixture and release it into your oiled hands before rolling it into a ball.

Place the meatballs on the prepared baking sheet. Repeat with the remaining mixture until all balls are formed.

Bake in the center rack of the oven for about 25-30 minutes or until golden brown on the outside and the meatballs' internal temperature reaches 165°F (74°C).

Serve with your favorite pasta sauce or dipping sauce.
Storage
Store in the fridge for up to 2 days in an airtight container or freeze in a container for up to one month. Thaw in the fridge the day before.
Nutrition
Serving:
1
meatball
Calories:
91
kcal
(5%)
Carbohydrates:
1.3
g
Fiber:
0.5
g
(2%)
Net Carbs:
0.8
g
Protein:
5.5
g
(11%)
Fat:
7.2
g
(11%)
Saturated Fat:
2.2
g
(14%)
Polyunsaturated Fat:
0.2
g
Monounsaturated Fat:
2.2
g
Trans Fat:
0.3
g
Cholesterol:
26.5
mg
(9%)
Sodium:
98.9
mg
(4%)
Potassium:
69.4
mg
(2%)
Sugar:
0.2
g
Vitamin A:
24.4
IU
Vitamin B12:
0.5
µg
(8%)
Vitamin C:
0.1
mg
Vitamin D:
0.1
µg
(1%)
Calcium:
26.4
mg
(3%)
Iron:
0.7
mg
(4%)
Magnesium:
4.8
mg
(1%)
Zinc:
1
mg
(7%)