Keto Side Dishes
This recipe may contain Amazon or other affiliate links. As an Amazon Associate I earn from qualifying purchases.
Do you need a delicious and easy keto side dish to pair with your main?
These more than 50 keto side dishes are all easy to make, delicious for everyone and most people won't even notice that they are low in carbs!
What Are Keto Side Dishes?
Keto Side Dishes are a collection of simple low-carb preparations to serve as a side to your mains.
While most fish and meat-based mains are keto-friendly, it's very frequent that side dishes are rich in carbs.
Therefore, it's recommended to cook low-carb side dishes if you are on a ketogenic or low-carb diet.
The best Keto Side Dishes typically include the following low-carb veggies:
Cauliflower: Cauliflower can be used to make rice, potato salad, or many other casserole and steamed side dishes.
Cucumber: Cucumber is perfect for salads as it's fresh and very low in carbs.
Brussels Sprouts: While Brussels sprouts are often disliked by kids, they can be delicious when cooked with the right sauce and method.
Cabbage: Cabbage, like many leafy vegetable is an excellent choice on a keto diet.
Spaghetti Squash: Spaghetti Squash is one of my favorite winter veggies to make keto-friendly sides.
And of course, once you've made your keto side dish, try one of my keto desserts!
How To Make Keto Side Dishes
Making keto side dishes is just as simple as making regular side dishes. It's just about knowing which ingredients to include and which not to.
Ingredients
To make a recipe like my loaded cauliflower casserole, the keto side dish by excellence, you would use:
Cauliflower – Cauliflower is one of the lowest carb vegetables and yet it's very filling and super versatile.
Cream Cheese – Cream cheese is a keto-friendly dairy product that adds a welcomed thickness and texture to sauces to low carb side dish recipes.
Heavy Cream – Heavy cream is just as keto-friendly as other cream options.
Garlic Powder – Keto side dishes can easily be enhanced by a touch of garlic.
Onion Powder – Onion always makes sides taste better.
Salt
Shredded Cheddar – All cheeses are keto-friendly.
Chopped Dill
Bacon Slices – There's nothing wrong with adding a touch of meat to side dishes!
Instructions
Making a side dish like my cauliflower casserole is very straightforward.
First, you have to cut the cauliflower.
Then continue by pre-cooking the cauliflower with one of my options:
Once the cauliflower is pre-cooked, you can make the cheese sauce by combining the ingredients in a saucepan and simmering the mixture.
Finally, you just have to assemble the casserole in a large baking dish and cooking it in the oven for 20 minutes.
Storage Instructions
Keto Side Dish leftovers can always be stored in the fridge for up to 5 days in an airtight container.
You can also freeze them in freezer bags. I recommend storing them in individual portions so you don't have to defrost an entire batch.
Reheat them in the oven for about 10 minutes, or if you prefer, for a couple of minutes in a microwave.
50+ Keto Side Dishes
Frequently Asked Questions
How Can I Make Tasty Keto Side Dishes?
Cooking vegetables doesn't have to be bland! Just adding butter, pepper, spices, Parmesan garlic, lime, olive oil, or cilantro can supercharge a meal without adding carbs.
What Are Vegetables To Avoid In Keto-Friendly Side Dishes?
To keep a side dish low in carbs, avoid higher carbs vegetables like potatoes and limit the medium carb ones like tomatoes.
What Sides Do You Eat On Keto Diet?
There are hundreds of sides you can have on a keto diet.
It's just a matter of avoid the ingredients too rich in carbs,
Is Potato Good For Keto?
No, potatoes are so rich in carbs that you would need to limit the portion to such a small size it wouldn't be enjoyable.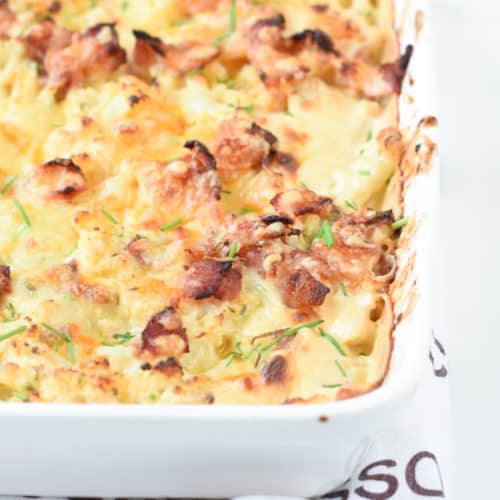 50+ Delicious Keto Side Dish Recipes
Do you need an easy, healthy keto side dish to accompany your keto main or BBQ meat? The more than 50 delicious side dishes in this post will definitely save you! Make the best keto side dish!