The 20 Best Protein Sources For Vegetarians
THIS POST MAY CONTAIN AFFILIATE LINKS, WHICH MEANS THAT I MAKE A SMALL COMMISSION OFF ITEMS YOU PURCHASE AT NO ADDITIONAL COST TO YOU. PLEASE SEE MY
FULL DISCLOSURE POLICY
FOR DETAILS
Vegetarians need solid protein sources that are directly coming from animal sources. Learn about 20 protein sources that are appropriate for vegetarians.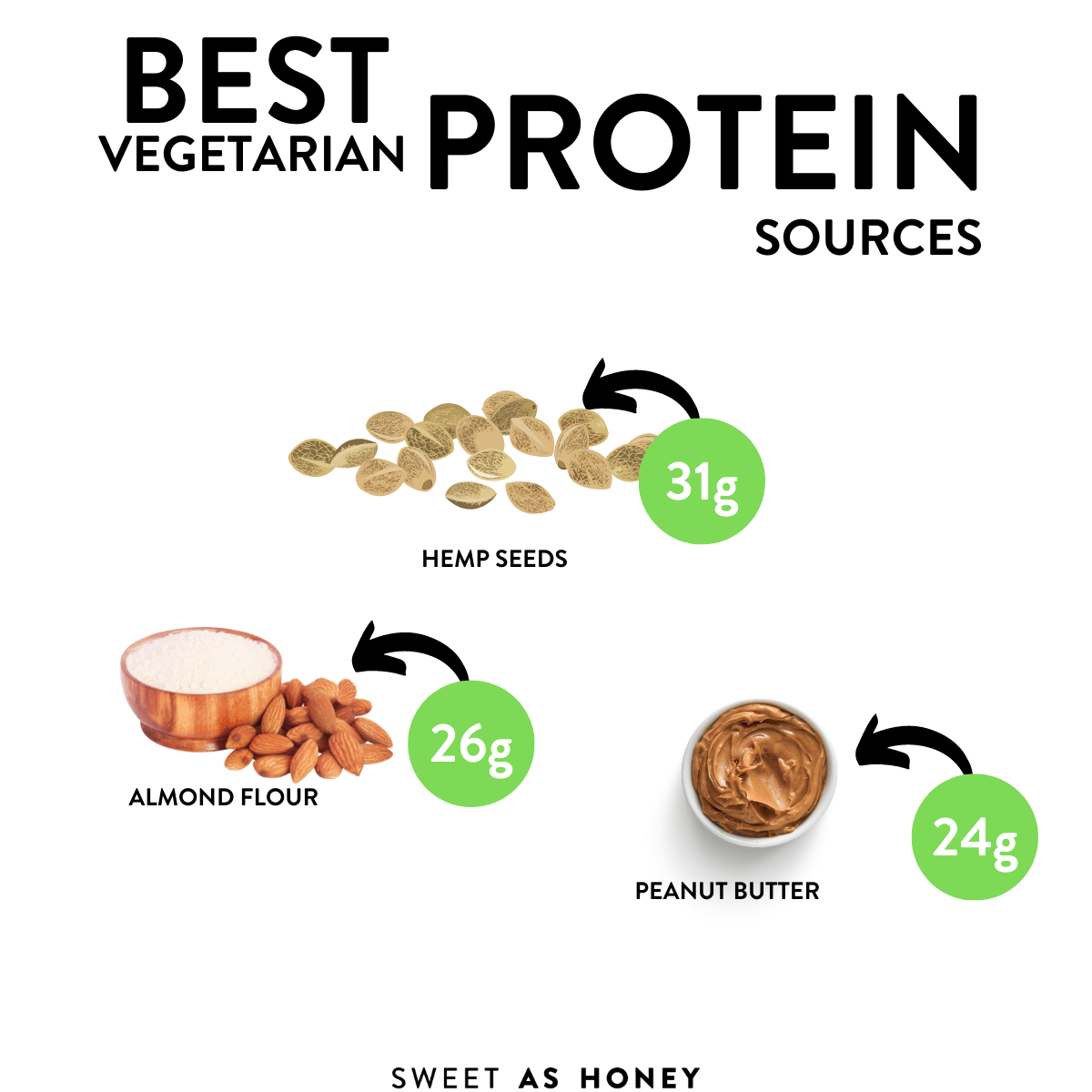 Meat and fish are the main sources of protein for most people. For people on a vegetarian diet, it's essential to find other ways of getting the much-needed recommended intake of protein.
How Much Protein Should I Eat In A Day?
The typical amount of protein needed daily is 0.8 grams of protein per kilogram of body weight.
This amounts to 0.36 grams of protein per pound of body weight.
Use the calculator below to figure out how much protein you should eat in a day!
Of course, this amount is just indicative. And people exercising a lot should increase their protein intake to help the body repair and build muscles.
Daily Protein Calculator
Use the slider below to find out how much protein is recommended for your body weight.
When you slide this slider, you'll also see a table with how much of the items below you need to eat to reach this value!
Top Sources Of Protein
The sources of protein below are 20 of the easiest way to find protein on a vegetarian diet.
While the list focuses on vegetarians, many of the items are also suitable for people on a vegan diet.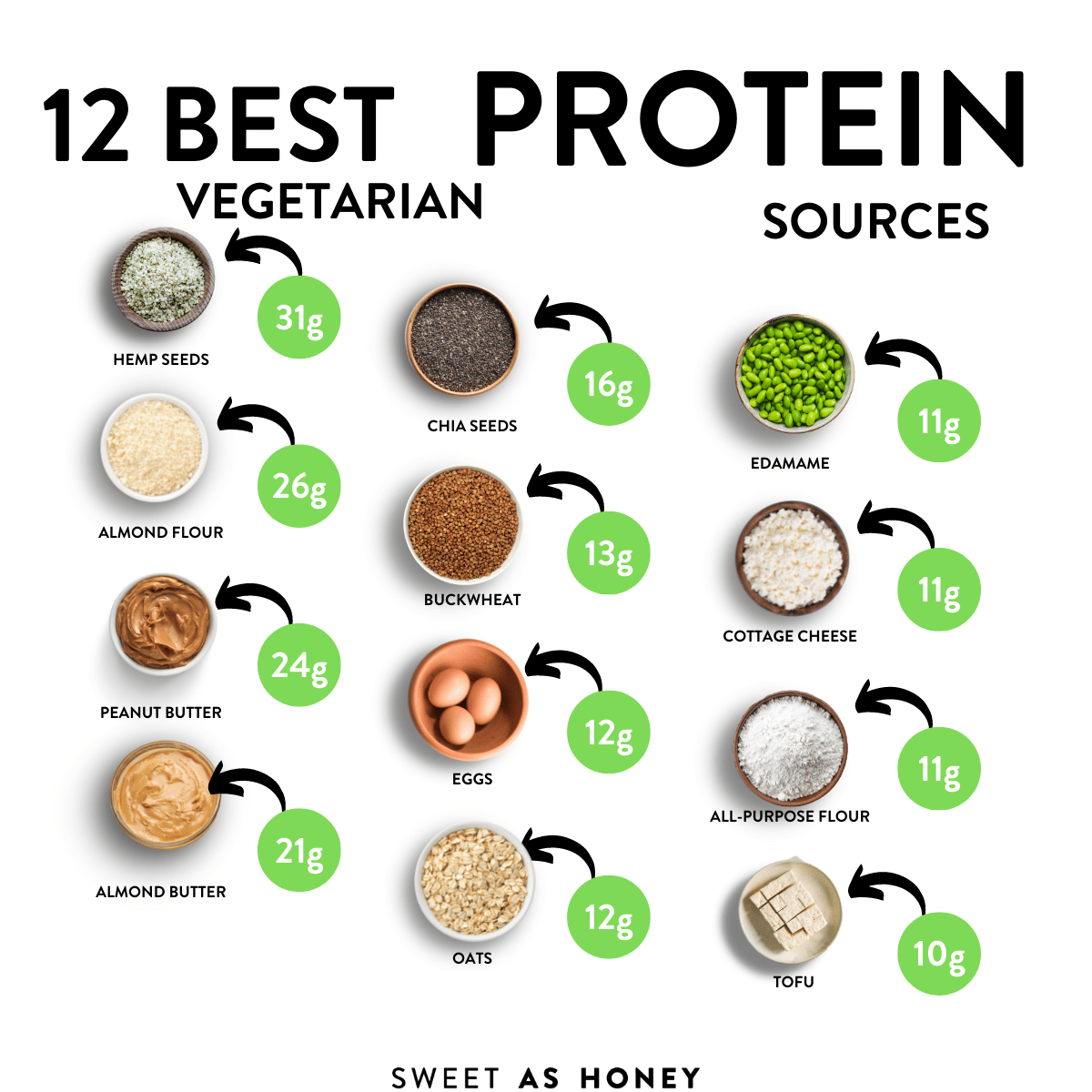 Frequently Asked Questions
Conclusion
Whether you are on a vegan or vegetarian diet, there are many protein-rich foods that you can use to boost your protein intake.
And by knowing which ones are complete vegetarian or vegan protein sources, you can make sure you have all the amino acids your body needs.